We are 20 fantastic co-workers that are working on accelerating the growth of Storykit!
Team Growth sits in the center of our commercial organization and works closely with our Marketing-, Sales- and Business Development team to accelerate the growth of Storykit.
We are organized into three teams:
The SDR team is our frontline. They sit between our Marketing- and Sales team and are responsible for identifying and targeting new business opportunities.

The Self Serve team is our digital customer experience experts. They work closely with our Business Development-, Product-, and Customer Service team to build the best end-to-end self serve customer experience possible.

The Customer Service team is our customer heros. They help the customers that are in need of a helping hand in their creative process or navigating the tool.
We are growing! Check out all our open positions below 👇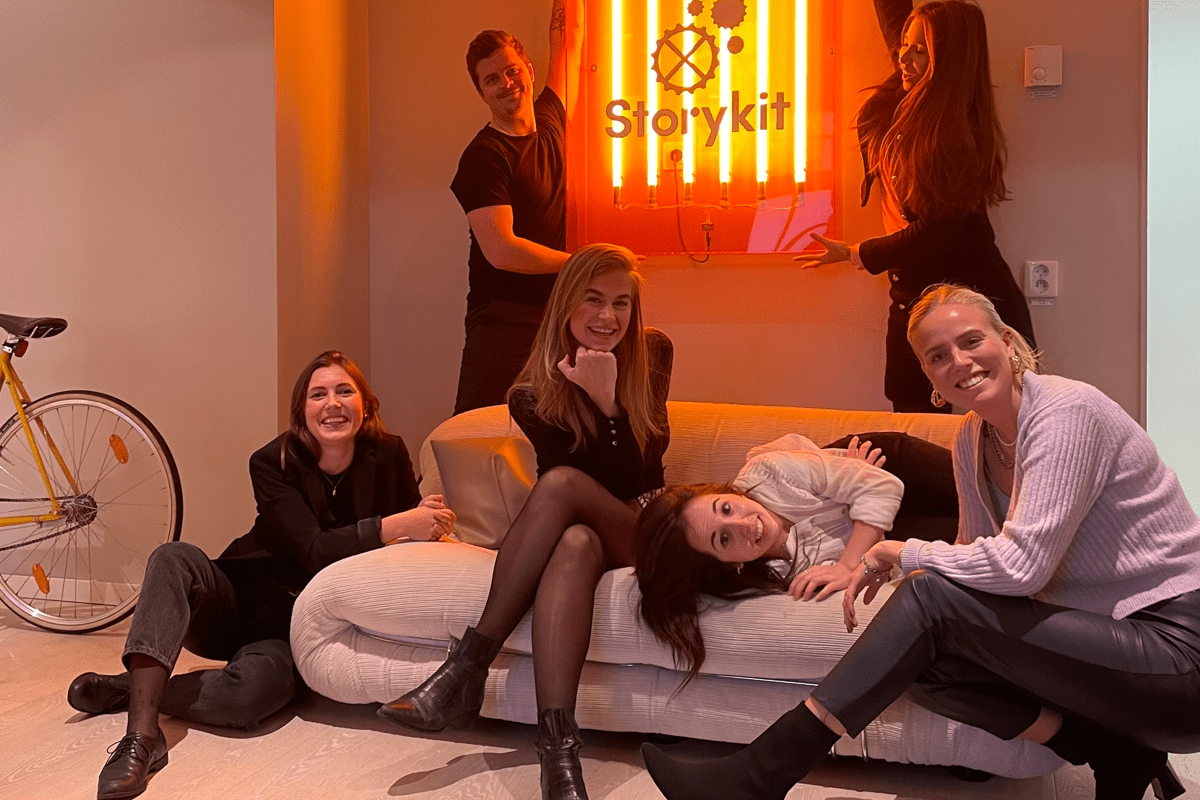 As a team, we have a very clear view of where we want to go and what we want to achieve but the path for how to get there is not yet defined.

We are running and navigating at the same time and in order to stay on track, we have to be creative in how we address challenges, work as a team and take ownership of our work.